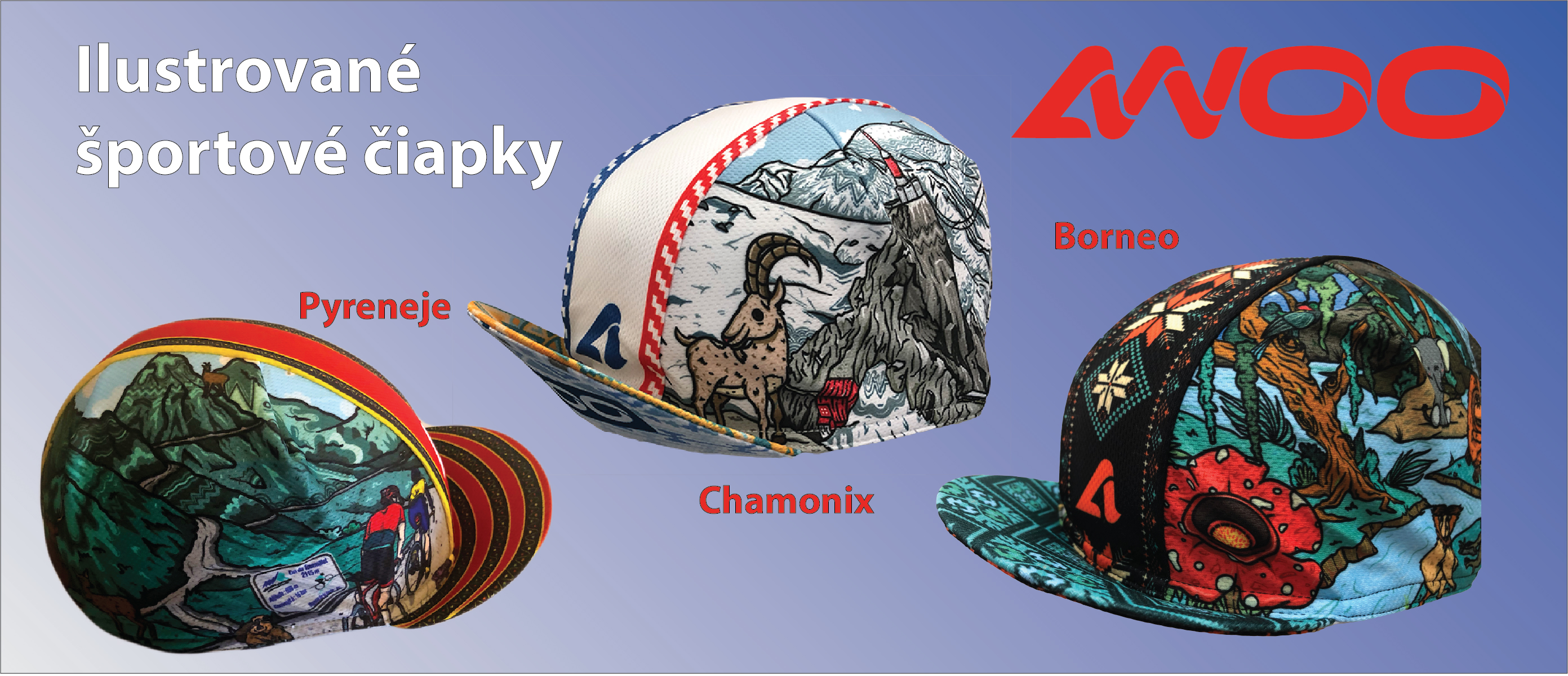 Popular AWOO caps are available from our retail collection as well as an custom made option. Caps are made of lightweight, breathable and quick drying material with all over sublimation print. They are great for for run on the road or trail or for a bike ride.
Our retail collection includes designs of popular world trail destinations like Borneo, Nepal, Hong Kong or Chamonix.
Caps are available from our store - AWOO caps
We can custome produce the caps from 50 pcs only. If required we can also create the design or follow the design provided by client. Examples of caps we developed from design to production are Žilina Triathlon caps or caps made according to brief of Prudential Insurance for Barclays Moontrekker race:
ŽILINA
PRUDENTIAL
In case of interest in custom made production of AWOO caps contact us on our email address or using the the contact form on this website.